La Ruta de los Baobabs
---
This agency operate in Spain
Senegal , Senegal
desde 695 €(EUR) /Person
What does the trip include?
Diets
Accomodation
Excursion
The trip also includes: Dos veladas tradicionales
Type's trip
Ruta tipica
Lugares y entornos emblemáticos
Salidas garantizadas
Customize the trip!
This information about the trip is an orientation. You can talk to the travel agency to customize this trip and go on the trip of a lifetime!
Travel groups
If you don't want to travel alone, you can find other nomadizers joining to any of theses travel groups. We recommend you to be proactive and write in the wall of the group to find quickly your ideal travelmatch!
Description
Un ruta de 8 días con salidas garantizadas por los lugares emblemáticos del noroeste de Senegal.
DIA 1: AEROPUERTO – DAKAR
¡ Aterrizamos! Recogida en el aeropuerto "Blaise Diagne" y traslado hacia el hotel en Dakar, para reponer fuerzas y comenzar la ruta día siguiente. Cena libre.
DIA 2: DAKAR – GORÉE – LAGO ROSA
Tras el desayuno en el hotel, saldremos a realizar un paseo a los diferentes centros de interés de la capital, Dakar. Traslado al embarcadero de Gorée y visita de la isla en chalupa. Almuerzo en el restaurante Saint-Germain y luego visita a "la casa de los esclavos". Una vez terminado el recorrido, partiremos hacia el Lago Rosa. Cena y noche en Chez Salim.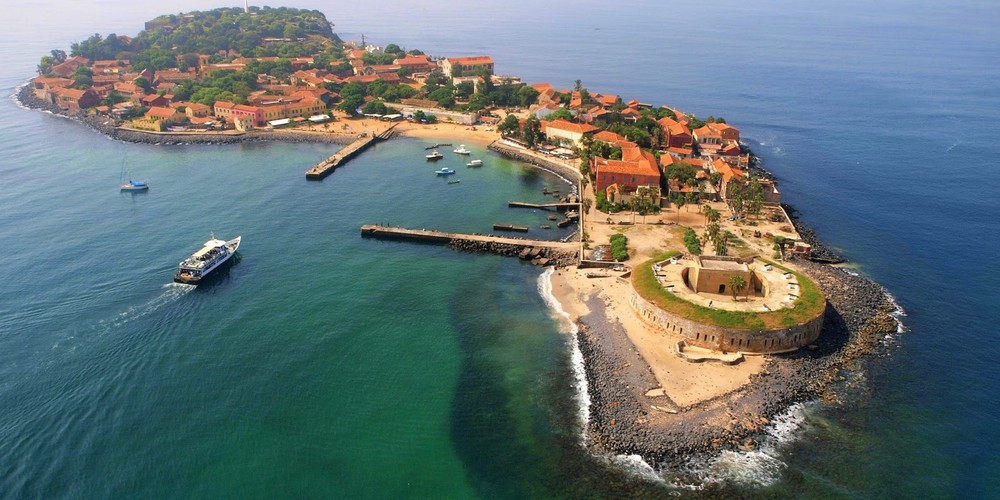 DIA 3: LAGO ROSA – SAINT LOUIS
Desayuno en el hotel y paseo en 4x4 por los alrededores del Lago Rosa, desde donde podrás observar la vida montada entorno al mismo. Almuerzo en un restaurante de la zona y salida hacia Saint Louis, la ciudad patrimonio de la Unesco. Cena y noche en el hotel La Résidence.
DIA 4: SAINT LOUIS – DJOUDJ //LENGUA DE BARBARIE – SAINT LOUIS
Tras el desayuno en el hotel, saldremos en excursión al Parque Nacional de la Lengua de Barbarie o parque nacional de Djoudj en función de la temporada. Allí realizaremos un paseo en piragua durante unas dos horas a la isla de los pájaros. Almuerzo en el campamento Océan & Savane, en su precioso restaurante panorámico. Por la tarde, regresaremos a Saint Louis. En el bar-restaurante del hotel podrás disfrutar de un tiempo de barra libre y tapeo de aperitivos locales. Cena y noche en el hotel La Residence.
DIA 5: SAINT LOUIS-LOMPOUL
Desayuno en el hotel y después realizaremos una visita en calesa a la ciudad de Saint Louis. Pasaremos por el centro de la asociación La Liane, una organización social de apoyo a mujeres y niños en situación de vulnerabilidad. La comida se realizará en un restaurante local de la isla. Por la tarde, nos trasladaremos al desierto de Lompoul, donde pasaremos la noche en uno de los campamentos del lugar. Prepárate para disfrutar de una noche de animación de djembé alrededor del fuego y degustación del Licor de WARANG. Cena y noche en el campamento.
DIA 6: LOMPOUL – TOUBA-KAOLACK – SALOUM
Desayuno en el campamento y salida hacia Kaolack, pasando por Touba, la ciudad Santa. En Kaolack realizaremos una parada para comer y seguiremos el camino a Toubacouta. ¡¡ Llegamos al Saloum! Cena y noche en un hotel de la ciudad.
DIA 7: DELTA DEL SALOUM
Tras el desayuno, saldremos en piragua hacia el río conocido como "Bolongs", donde navegaremos entre manglares observando la fauna del lugar. Realizaremos la comida en el hotel y después una visita guiada a Toubakouta. Cena y velada tradicional en el hotel, animada por una compañía local.
DIA 8: SALOUM – SALY
Desayuno en hotel y salimos para Saly Portudal. Realizaremos una parada para visitar el mercado semanal de Passi. Almuerzo de camino en una de las estaciones de servicio y traslado al aeropuerto según los horarios de vuelo para aquellas que finalizan su estancia o traslado al hotel en Saly para una sesión balnearia)