🌿🌴GOLFO DE GUINEA FASCINANTE🌿🌴
---
This agency operate in Spain
São Tomé And Príncipe - Guinea - Gulf Province
Desde 1200 € (EUR) /Person
What does the trip include?
Flights
Diets
Accomodation
Trip assurance
The trip also includes: Asistencia local por nuestro personal
Type's trip
Adventure
Sun and beach
Solidary
Customize the trip!
This information about the trip is an orientation. You can talk to the travel agency to customize this trip and go on the trip of a lifetime!
Travel groups
If you don't want to travel alone, you can find other nomadizers joining to any of theses travel groups. We recommend you to be proactive and write in the wall of the group to find quickly your ideal travelmatch!
Description
¿Eres de los que prefiere viajar a países donde apenas hay turismo? ¿Te encanta la naturaleza🌳? ¿Te gusta relacionarte con la gente local de allá donde viajas?💛
El Golfo de Guinea tiene un 45% de su área forestal vírgen. Esto quiere decir que tiene una cantidad de naturaleza increíble y prácticamente para ti. ¡Y las playas te alucinarán! La naturaleza de Guinea te atrapa y te renueva... créenos.
Ese país se encuentra a tan solo 7 horas de vuelo desde Europa. ¡Es una auténtica maravilla!
Disfruta de 8 días a Santo Tomé y Príncipe con salida desde Lisboa, Oporto y aeropuertos de España ¡todas las semanas!
✅Un país virgen
En estas dos islas, apenas conocidas por el turismo, el tiempo parece haberse detenido. 🕦 Se puede practicar todavía un turismo a escala humana, lejos de las masas, de la despersonalización y de las colas interminables, que invita a la aventura, al descubrimiento…
Están formadas por distintos pueblos a los que la historia ha juntado en estas pequeñas islas, y que se presentan como un destino seguro, amable, ideal para la primera experiencia en este continente.🌱🌿
La herencia portuguesa de Sao Tomé y Príncipe incluye el idioma, la religión, el carácter amable de sus habitantes😍 y los restos de un complejo entramado productivo en torno a las plantaciones coloniales de café y cacao.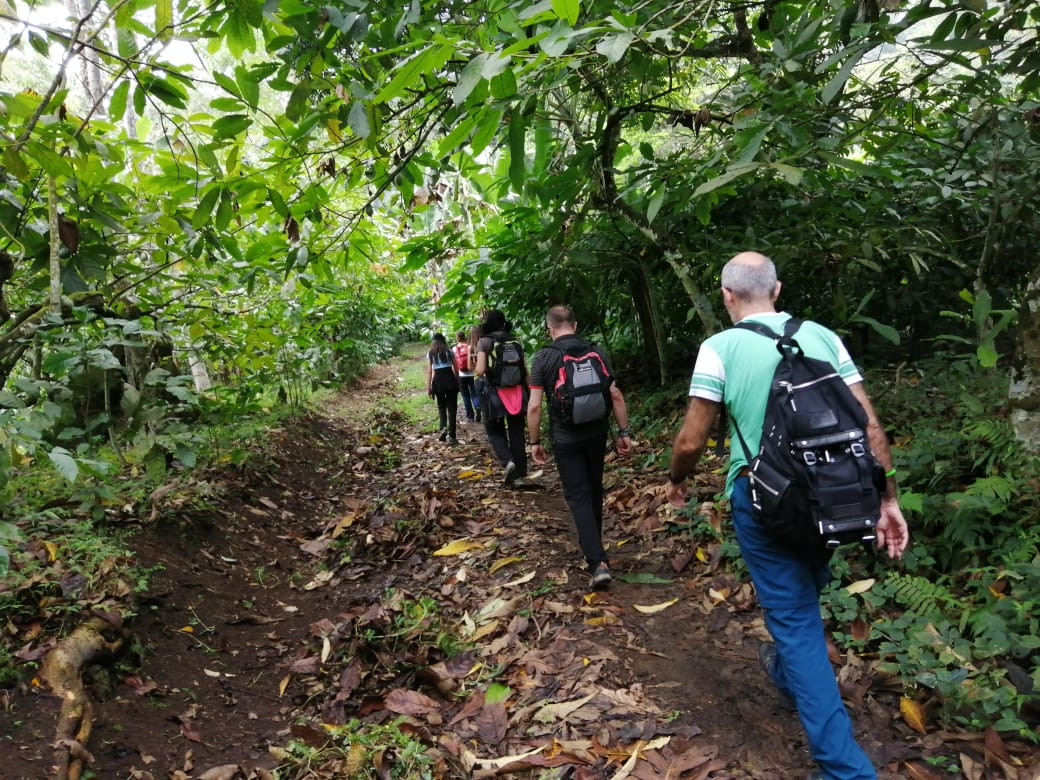 ✅Ruta propuesta (siempre modificable)

DÍA 1 - LISBOA / SANTO . TOMÉ / ROLAS
DÍA 2 - ROLAS
DÍA 3 - ROLAS /SANTO TOMÉ
DÍA 4 - SANTO TOMÉ
DÍA 5 - SANTO TOMÉ
DÍA 6 - SANTO TOMÉ
DÍA 7 - SANTO TOMÉ
DÍA 8 - S. TOMÉ / LISBOA/ ESPAÑA
*El orden de Islas podrá ser cambiado sin afectar al número de noches en cada isla.
✅

Incluye
✔Pasaje aéreo de Lisboa / Santo Tomé / Lisboa en vuelos clase G
✔7 noches de alojamiento y desayuno 🍽
✔Alojamiento en la Isla de Rolas: un paraíso natural para que puedas disfrutar de la exhuberante floresta tropical, de las playas paradisíacas, de las frutas y del delicioso pescado🐟 ¡acabado de pescar!
✔2 almuerzos
✔2 cenas
✔Traslados en Santo Tome
✔Traslados a la Isla de ROLAS
✔Viaje de Barco Ida + Vuelta a isla de Rolas
✔Seguro de viaje
✔Las tasas de aeropuerto, seguridad y combustible (€ 225) desde Lisboa. *Debido a las fluctuaciones constantes de las tasas, están sujetas a re-confirmación
Si te gusta este viaje y quieres mas informacion contáctanos en clientes@lusoviajes.com